Are broadband switches affected by coronavirus (COVID-19)?
Everything you need to know about switching broadband providers during the coronavirus outbreak.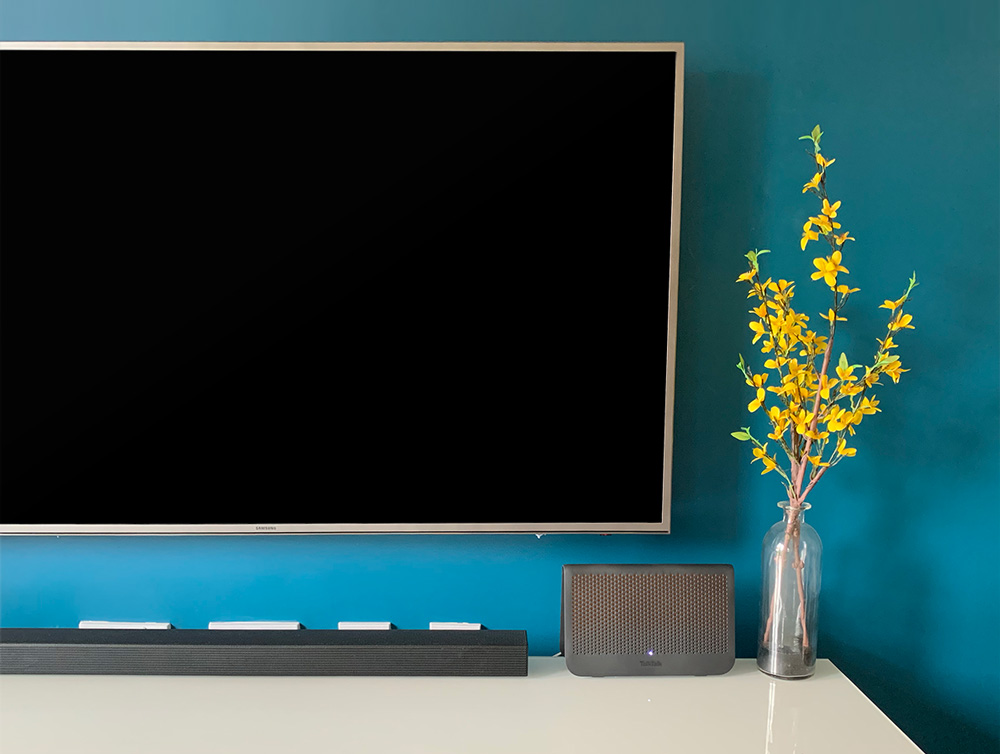 If you're thinking about switching broadband providers but you're sceptical due to the current lockdown and social distancing measures, look no further. We're going to do our best to simplify everything for you, giving you all the information you need to know so you can go ahead and switch.
Switching within the BT Openreach network
A number of providers use the BT Openreach network, such as EE, John Lewis, Now Broadband, Plusnet, Sky, Shell Energy, The Post Office, SSE, TalkTalk, Vodafone and of course BT themselves.
Switching between all the providers listed above does not require an engineer to come out because as has been previously stated, they all operate on the same network line.
So it's business as usual in this circumstance, as the router will be sent to you and you can connect it yourself. Therefore - if switching within the Openreach network - your switch will not be affected by the coronavirus outbreak. However, It's always best to contact the supplier you want to switch to, and take all the precautionary measures to avoid any unwanted obstacles.
Engineers from most providers are now carrying out work inside customer homes where necessary, and will continue to come out and help vulnerable people and those with no broadband connection.
Top-tier ultrafast packages can also now be purchased from providers like Sky, BT and TalkTalk in certain areas but this limited availability is because is the rollout of such services is very gradual.
Switching to and from BT during the coronavirus outbreak
BT is still delivering equipment such as Smart Hubs and TV boxes as usual.
Installations requiring an engineer are still going ahead if needed for all customers, including those who are vulnerable and those stuck without any broadband.
As previously mentioned, ultrafast broadband (fibre-to-the-premises) is now available.
Improvements for BT customers
BT is removing all usage caps from all broadband packages at this time so all BT customers have unlimited data during the coronavirus lockdown
Calls to all UK landlines and mobiles are being capped to £5 a month to remove any worry about making phone calls during the crisis
Switching to and from Sky during the coronavirus outbreak
Orders for Sky broadband and Sky TV are carrying on as normal which goes for both new customers and those seeking to upgrade their package.
Engineers will come out to your home if necessary but otherwise you'll be sent your new Sky Hub wireless router in the post so you can set it up yourself.
Improvements for Sky customers
Sky Mobile customers have been given an extra 10GB of free data in their piggybank
Sky has also removed all usage caps from its broadband packages so all customers can enjoy unlimited data
Switching to and from TalkTalk during the coronavirus outbreak
Customers switching to TalkTalk will receive a starter kit in the post containing a router so you'll have service upon plugging it in and turning it on.
If installation is required, as may be the case for a few customers, engineers are prioritising visits to vulnerable customers.
Improvements for TalkTalk customers
Usage caps on all packages have been removed so there's no need to worry about going over, which could be likely while being stuck indoors.
Dedicated vulnerable UK customer call team between 9am-12pm every Monday to Friday.
Switching to and from Plusnet during the coronavirus outbreak
Plusnet is accepting new broadband customers and providing you've got an active phone line, there shouldn't be any delays in getting you up and running.
Those who do require an engineer visit will need to book online using the calendar system.
Improvements for Plusnet customers
Call centre contact hours are now 9am-6pm to help maintain excellent customer service.
The possibility of a payment plan for those struggling to pay bills
Switching to and from EE during the coronavirus outbreak
EE is swamped with calls in their customer contact centre right now, and urges current customers to seek help via their online portal through their account.
Engineers are not operating unless you are a vulnerable customer meaning that their Fibre Max 1 and 2 packages are currently unavailable.
EE is still welcoming new customers as long as you are currently with an Openreach network provider or your house has an Openreach connection already installed.
Improvements for EE customers
For people with usage limits, EE has made visits to the NHS website free.
NHS workers on any of EE's pay monthly mobile plans will receive unlimited data
Switching to and from other Openreach network providers
It's a similar story for all Openreach network providers. As long as you are coming from or going to an Openreach provider, you're all good to switch.
However, to avoid any hiccups, we do advise you look on both the website of the provider you're leaving and the website of the provider you're joining. It doesn't hurt to be safe.
Switching to and from Virgin Media during the coronavirus outbreak
Virgin Media is different to all the other suppliers listed above. Why? Because they're not part of the Openreach network as many other providers are.
Despite this, you can still switch from an Openreach provider to Virgin Media and vice versa.
Quick Start self installation packs will be sent out where possible and, at the time of writing, Virgin Media engineers are still attending home visits where necessary. They are of course following official social distancing guidelines and will cancel the visit if they or anyone in your household falls ill.