Are broadband switches affected by coronavirus (COVID-19)?
Everything you need to know about switching broadband providers during the coronavirus outbreak.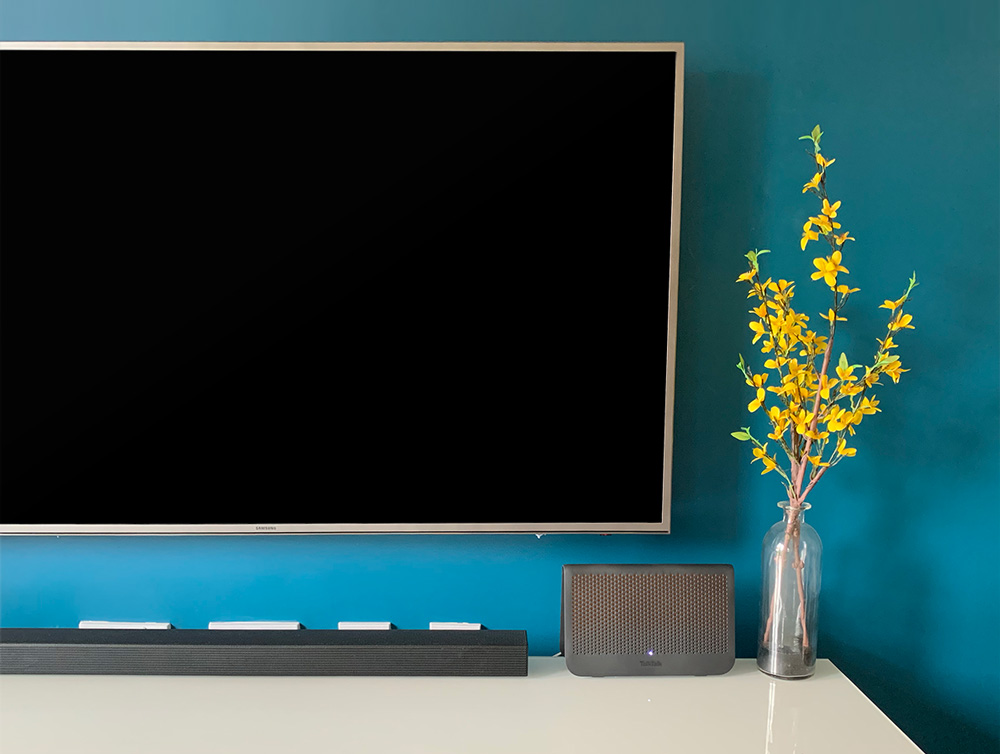 If you're thinking about switching broadband providers but you're sceptical due to the current lockdown and social distancing measures, look no further. We're going to do our best to simplify everything for you, giving you all the information you need to know so you can go ahead and switch.
Switching within the BT Openreach network
A number of providers use the BT Openreach network, such as the likes of EE, John Lewis, Now Broadband, Plusnet, Sky, Shell Energy, The Post Office, SSE, TalkTalk, Vodafone and of course BT themselves.
Switching between all the providers listed above does not require an engineer to come out because as has been previously stated, they all operate on the same network line.
So it's business as usual in this circumstance, as the router will be sent to you and you can connect it yourself. Therefore - if switching within the Openreach network - your switch will not be affected by the coronavirus outbreak. However, It's always best to contact the supplier you want to switch to, and take all the precautionary measures to avoid any unwanted obstacles.
Engineers from most providers are not coming out to houses unless it is to attend a vulnerable customer's home, or if someone has no connection at all. To make it easier for you, we'll break switching to some of the more prominent suppliers within the Openreach network below.
Any providers, such as BT, Sky and TalkTalk, that have top-tier 'ultrafast' fibre packages will be unable to offer these as they require engineer visits.
Switching to and from BT during the coronavirus outbreak
BT is still delivering equipment such as Smart Hubs and TV boxes as usual.
Installations requiring an engineer are still going ahead where possible for vulnerable customers and for people without any connection.
As previously mentioned, ultrafast broadband (fibre-to-the-premises) is a no go right now as it typically requires an engineer to come out to the property. Openreach has currently suspended these visits until after June 1st.
Improvements for BT customers
BT is removing all usage caps from all broadband packages at this time so all BT customers have unlimited data during the coronavirus lockdown.
Calls to all UK landlines and mobiles are being capped to £5 a month to remove any worry about making phone calls during the crisis.
New flexible TV packages from NOW TV to add some entertainment to your daily lives!
Switching to and from Sky during the coronavirus outbreak
Sky broadband orders are carrying on as normal, as long as you are switching from a provider within the Openreach network. Engineers won't need to come into your house, and you can easily set it up yourself with your new Sky Hub wireless router.
New customers can book in now for Sky TV, with the visit scheduled for after June 1st. That's when Sky expects to have engineers back on the road to install the necessary equipment.
You can use Sky's line checker to find out if you need an engineer to switch to Sky Broadband. All you have to do is enter your postcode and landline number.
Sky is prioritising customers who need their service reinstated, so existing upgrades are halted until after June 1st. Service visits and home moves are going ahead as planned.
Improvements for Sky customers
Sky Calls to UK landlines are now free for existing customers
Sky Mobile customers have been given an extra 10GB of free data in their piggybank
Pause Sky Sports subscription
Sky Go Extra is free for all Sky TV customers
Switching to and from TalkTalk during the coronavirus outbreak
Much the same with BT, customers switching to TalkTalk will receive a starter kit in the post, where customers will receive a router and have service immediately upon plugging it in and turning it on.
If installation is required, as may be the case with a few people (although very unlikely), you will be unable to switch as engineers are only prioritising particular visits and mentioned in the introduction to this article.
Improvements for TalkTalk customers
Usage caps on all packages have been removed so there's no need to worry about going over, which could be likely while being stuck indoors.
£5 voucher for all new customers to spend on television entertainment.
Dedicated vulnerable UK customer call team between 9am-12pm every Monday to Friday.
Financial support if customers are struggling to pay bills.
Switching to and from Plusnet during the coronavirus outbreak
Plusnet engineers are still working on properties where the work can be done outside away from the residents, but remain unable to attend new line installations.
Switching to a fibre package from another Openreach provider is still okay, and you'll be able to switch to Plusnet if you have an active Openreach line to your property.
Improvements for Plusnet customers
Call centre contact hours are being changed to 9am-6pm to help maintain excellent customer service.
Free BT Sport during the lockdown
Switching to and from EE during the coronavirus outbreak
EE is swamped with calls in their customer contact centre right now, and urges current customers to seek help via their online portal through their account.
Engineers are not operating unless you are a vulnerable customer, but EE is still wecoming new customers aslong as you are currently with an Openreach network provider, or your house has an Openreach connection already installed.
Improvements for EE customers
For people with usage limits, EE has made visits to the NHS website free.
Calls to them are free via their 150 number.
Switching to and from other Openreach network providers
It's a similar story for all Openreach network providers. As long as you are coming from or going to an Openreach provider, you're all good to switch.
However, to avoid any hiccups, we do advise you look on both the website of the provider you're leaving, and the website of the provider you're joining. It doesn't hurt to be safe.
Switching to and from Virgin Media during the coronavirus outbreak
Virgin Media is different to all the other suppliers listed above. Why? Because they're not part of the Openreach network as many other providers are, making it trickier to switch your broadband supplier.
Switching to or from Virgin Media, to or from an Openreach provider (such as the ones listed above) requires an engineer to come out and physically connect you, which is not possible amidst the current circumstances.
The only providers you'll be able to switch to if you are set up with Virgin Media, are Gigaclear and Hyperoptic, and switching to these will only be possible if you're in areas these providers cover.