Broadband and Phone Packages
Find out more about the advantages of choosing a broadband and phone bundle deal.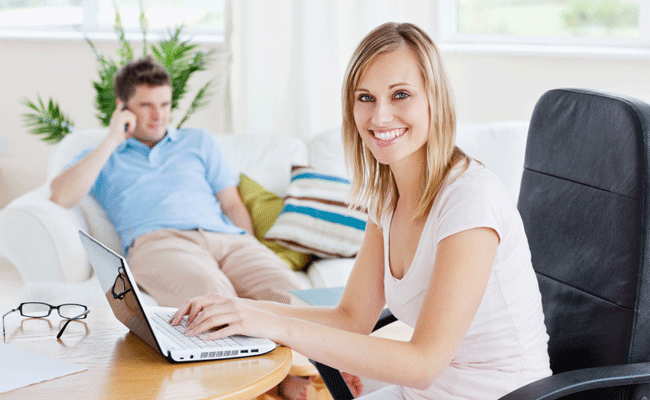 Broadband & phone bundles
Choosing a bundle deal of broadband and phone can really save you money, and using one provider for both services is much more convenient. Home phone and broadband packages are pretty common, so there's lots of choice and some great value options. With a bundle package, there should be no compromise on service quality or broadband speed, and no price hike on phone tariff. The bundle deals are simply an incentive to use one provider, and the real beneficiary is you.
Broadband & phone cost
A key advantage of the broadband and phone bundle deal is the cost, and this is what makes it so popular; if you can get a high quality home phone service with your broadband then it makes sense to choose the cheapest option. The providers that offer broadband and phone package deals are reputable, tried and tested names, so you shouldn't need to worry about the level of quality. You can always check out the cheapest options, but price isn't everything.
Broadband speed
Whilst you can be sure to expect a quality service, many people are mainly concerned with the speed and reliability of their broadband connection. If you will be downloading massive amounts of data (which includes streaming videos and music) then a faster connection will suit you, so be sure to look out for a bundle deal with fibre-optic broadband.
If you are a more casual web browser, checking sport, weather and other quickies, then a slower speed could suit you fine, and you may even save money simply by opting for something that isn't the absolute top-end broadband available.
It is also worth noting that the advertised speeds and broadband types are not always an option; if you are in an ADSL-only area that can deliver maximum download speeds of 8Mbps on average, than eyeing up a 100Mbps fibre-optic package would be pointless.
Home phone tariffs
If you want a deal that will work out to be cost-effective, make sure you consider your own home phone usage and the potential tariff of a deal. Call charges, beyond your given allowance, can be a gold mine for providers, but there are generous call packages offered, with plenty of variation to reflect differing customer needs. If you think you will use your home phone a lot then a better package which has lower call charges may work out better for you. It's no good having free evening and weekend calls if you only use your phone in the day, so look at your usage realistically.
Package details
Once you have chosen your broadband and phone package, you should be clear about the various aspects of the deal. Different providers may have different rules regarding the finer points of their offer, so it's worth checking the details. You will see the term 'evening and weekend' in reference to certain phone tariffs.
Each provider can vary in terms of the exact time that 'evening' refers to – TalkTalk and BT state that it's between 7pm and 7am, whilst Virgin Media opts for 6pm to 6am. Make sure you know which is the case in your deal. Many providers will actually offer unlimited anytime calls to landlines, mobiles or both as part of the phone package. This generous deal makes for a great incentive to choose that provider.
Download limit
Your broadband may include a download limit, so it's worthwhile checking this in case you need something unlimited. If you are going to be regularly downloading then unlimited download may be best, although fair use policy may still apply. Deals with a download limit are often cheaper, or compensate with a generous alternative allowance or a useful extra. Be realistic about your internet usage in order to find the deal that will genuinely provide value for money.
Contract term
You will be bound by the contract, and cancellation may prove tricky without a charge. You will often be rewarded for longer commitment, so if contract length doesn't matter to you then an 18 month deal could prove the best for value.