Broadband Troubleshooting
We help you take aim at those pesky broadband issues..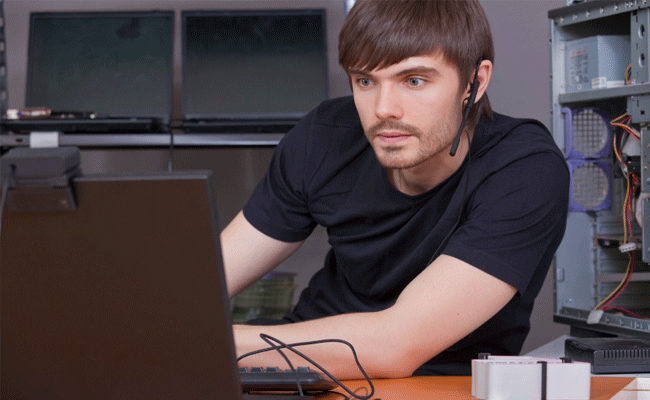 It's always better to solve any technical problems yourself, as your provider may charge for a visit, so we have a few suggestions that could help. You may need a visit anyway, but try out these ideas first:
Try other web pages
It may seem obvious, but if a web page won't load then try some other ones. Sometimes it's actually something to do with the site you are trying to access; it may be updating or temporarily down, so visit some other web addresses.
Check wire connections
Ensure that every wire is connected properly, so look at the router and if you're not using wireless then check the cable running from the router to your laptop or computer. If you are using a USB internet connection then try a different port.
Plug in Ethernet cable
If you are using wireless then plug in the cable so you are directly connected to the router. If this works then the problem lies within your wireless settings.
Ping!
You can send out a piece of data over the web, known as a 'ping', which is received by another computer, and this will trigger a response which will confirm that your web connection is functioning. If you have a Mac then open System Preferences, then Utilities, followed by Terminal.
If you run Windows then hold the Windows key and press R. Then type CMD and press Enter.
These steps will open up a small box, with space to write a command.
In the box, type:
ping www.google.com
Hopefully, this will result in some text saying "reply from......" followed by several seemingly incomprehensible digits, and this will indicate that the connection is fine.
However, if you get "request timed out" or some kind of negative sounding response then you may need to call your provider, but there are still some other steps to try.
Check IP address
Use the steps above to get the small box back up. This time, type: ifconfig (for Mac) ipconfig (for Windows) In response, you should see a collection of numbers and letters. You need to look for something that says 'IP address', followed by 192. and several other accompanying numbers.
192 is important because it means the IP address is valid, whereas if the first numbers are 169 then your computer is telling you that a valid IP address was not returned from the router, in which case you need to contact your provider.
Test the phone line
Plug your phone directly into the phone line (the wall socket) and check the line is okay. If these steps didn't work.... Unfortunately, you will probably need some technical assistance, and may even need replacement hardware. Some equipment, such as your router, may be under warranty from the provider, so check this and see if any faulty hardware can be replaced for free.