Broadband, TV and Phone Packages
Get all three services together and you will no longer need to leave your home.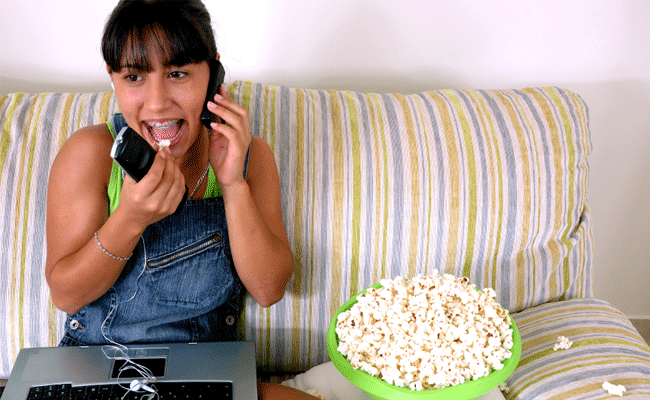 What is a bundle?
From high street shops to telecoms providers, you will find that groups of products are offered together for a price that would be cheaper than purchasing them all separately. These are often known as bundles, and benefit both the business and the customer; as the buyer you get valuable savings whilst the seller enjoys increased sales for different goods at the same time.
With broadband, phone and TV providers, the packages are advertised as a bundle which means you add value to your deal and get the added benefit of dealing with one service provider instead of two or three. The money saved from a bundled broadband, phone and TV deal is a key incentive for customers, as it represents much better value for very popular and often essential services.
Why choose broadband, phone and TV?
Broadband has become a mainstay in the home, and fast, reliable access to the internet is offered by several major providers. Whether it's checking emails, visiting social networks or downloading movies and music, the whole experience is greatly improved by genuinely quick broadband, and a lot of the broadband providers will also be providing a phone service so you can get a comprehensive calls deal with your internet access.
Digital TV is continuing its steady progression, with viewers offered better picture and sound, improved choice and innovative interactive options. TV in the home has benefited from the competitive nature of the market, leaving you the viewer with all the providers vying for your custom.
Every provider has its own unique selling points, and many of them offer telecoms services as well. Choosing broadband, phone and TV together has the time-saving benefit of convenience; when you group all the products you give yourself less hassle and only one provider – one bill is much better than three!
Aside from making things less complicated, a bundle deal usually (almost always) involves a saving. Telecoms and TV providers realise that they need to offer you an incentive to choose them as your sole operator, and money off the whole deal is a tried and tested way to do this!
Who offers these bundle deals?
The complete broadband, home phone and digital TV bundles are offered by Sky, Virgin Media and BT. There are different variations to choose from, so you could go with the highest speed broadband, but a lower level of TV, or opt for all the channels with a smaller broadband and calls package.
What does each package offer?
There are loads of package combinations available, and they all carry a selection of benefits. You can go for faster broadband with unlimited data, which means that you have no restrictions on the amount of downloading and web activity in your home, and you can choose to get every digital TV channel with premium channels showing exclusive sports or movies. You could also go with something a little simpler, offering capped web usage and the basic channels.
You can use the Broadband Finder comparison tool to compare broadband, phone and TV, in order to find the deal that suits you.