BT Broadband review: Is it worth switching?
Let's see what the UK's most popular provider has to offer.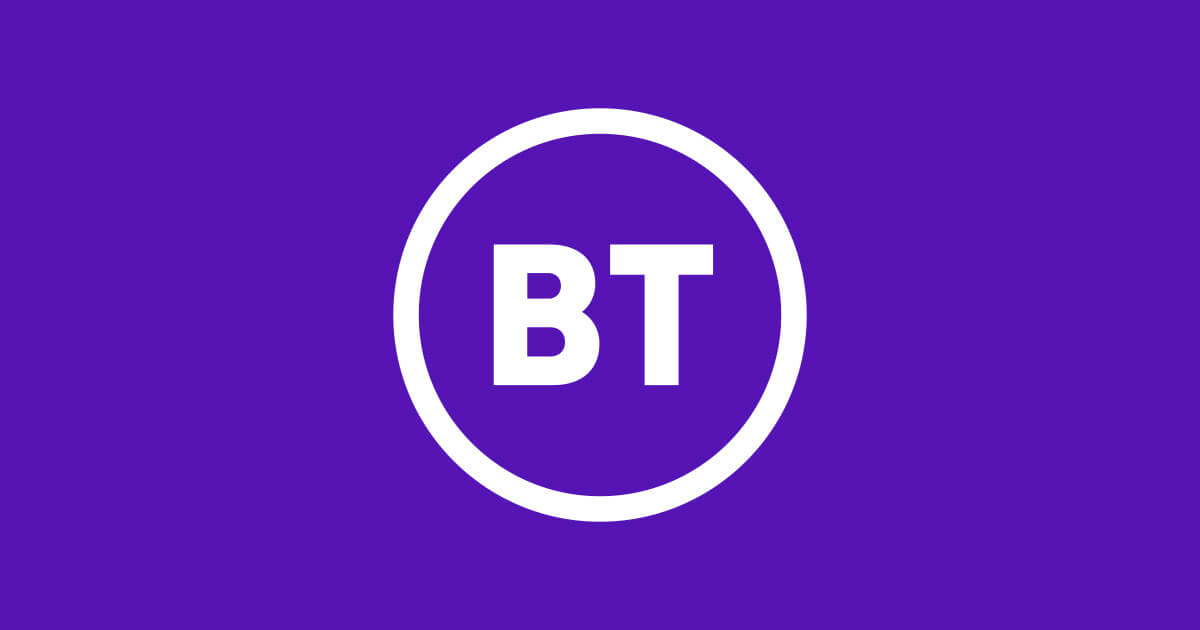 BT is the most popular broadband provider in the UK, boasting over 9 million customers, but what makes them so great?
BT Broadband subscription
Fibre Essential
Average download speed 36Mb
For everyday browsing
Fibre 1
Average download speed 50Mb
For browsing, streaming and downloading on a few devices at once
Fibre 2
Average download speed 67Mb
Stream, game and download in HD on lots of devices at once
Full Fibre 100
Average download speed 150Mb
The fastest broadband available
BT Broadband extras
Once you've chosen the basic broadband product you want, BT will give you the option to customise it with the content you want. We will take you through the extras one by one.
Complete Wi-Fi - £12 a month
Complete Wi-Fi is an option that is offered by BT after you've chosen your desired basic BT Broadband product. It acts as a method of broadband extension, coming in the form of WiFi discs that work in tandem with your next generation Smart Hub, boosting your WiFi signal to give you a better experience around your home.
The idea is to give you, the customer, the same experience of browsing, streaming and video-calling as if you were sitting right next to your Broadband router.
Hybrid Connect - £7 a month
Hybrid Connect is labelled as the UK's first unbreakable home WiFi, with EE's mobile network used to back up your home broadband network. If your WiFi was to cut out, 4G would kick in and prevent you from losing connection.
SIM Only plans
When you choose to take out a BT Broadband subscription with BT, you can choose to add a SIM Only plan for a mobile phone to it, adding the bill to your monthly broadband payment. Below are the BT SIM Only plans that can be added to broadband subscriptions:
1GB Monthly Data - £6 a month (24-month contract)
10GB Monthly Data - £10 a month (12-month contract)
20GB Monthly Data - 20GB a month (24-month contract)
BT TV subscriptions
You can add BT TV products to your chosen BT Broadband subscription for an extra monthly fee, plus a £20 upfront set-up cost and 24-month contract.
Entertainment - £6 a month (usually £12)
The Entertainment subscription is essentially NOW's Entertainment membership, which will include all of Sky's major entertainment channels, such as Sky Atlantic, Sky One, Discovery and Comedy Central, among many others. Over 300 Box Sets will be available on demand at your fingertips, along with the standard 300 Freeview channels and a BT TV box with over 300 hours of recording space.
Big Entertainment - £22 a month
The Big Entertainment subscriptions includes everything the standard Entertainment subscription does, but also includes the enormity of Sky Cinema.
Sport - £15 a month
The addition of the Sport subscription will see you become the proud owners of all four BT Sport channels and BoxNation.
BT Sport with BT Broadband will allow you to catch the latest action from the Premier League, every single UEFA Champions League game, the Gallagher Rugby Premiership and so much more.
Big Sport - £40 a month
Big Sport combines the best of both worlds - all BT has to offer and all 11 Sky Sports channels with a NOW Sports Membership.
VIP - £65 a month
BT's VIP subscription combines all of the above products, giving you Sky Entertainment, Sky Cinema, Sky Sports and BT Sport with BT Broadband.
BT Broadband customer service
BT's help page has options you can select for the product or service you need help with; broadband, email, landline, BT Sport, TV or mobile.
Behind each option is a list of items you might need help with (general problems and such like), and there is also a search bar for BT customers to browse for a query or a problem if they can't find what they're after.
BT Broadband contact details
If you want to contact BT you can do so via their live chat on BT's website, which is a service available from 7am to 11pm Monday to Sunday.
If you're having problems with your broadband service you can text BT on 61998 followed by your landline number and BT will run tests on your connection. If an engineer is needed you'll be texted to book in a slot, but if you don't, you'll be called within 30 minutes.
If you'd rather just pick up the phone and call BT, BT's phone number is 0800 800 150. For calls outside of the UK customers are advised to contact BT on +44 150 174 7714.
BT's call centres are open Monday to Friday between 8am and 9pm, and on weekends and bank holidays between 8am and 8pm.
How do I switch to BT Broadband?
First off, take a look at our BT Broadband deals page.
On our BT deals page you'll see a great range of deals, and you'll have the option to refine your search by selecting the type of subscription you're after.
One you've chosen your preferred BT option, click "See deal" to complete your purchase.