Do I need a static IP address?
The benefits of having an IP address that doesn't change include being able to run a server or host a site.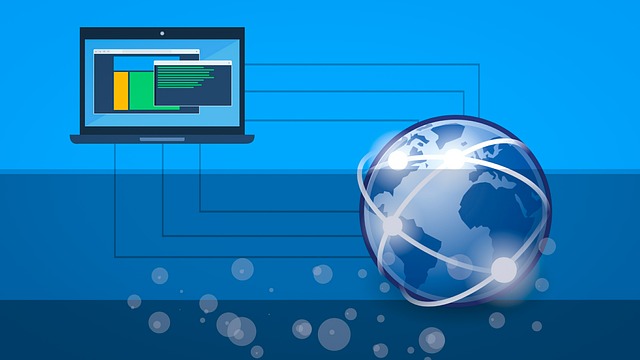 The vast majority of computer users who're looking to stream Netflix, shop, send emails and browse social media will be fine without one, but static IP addresses are required in business and more specialized circumstances to perform certain essential tasks.
This guide will explain when it is you're likely to need one along with its advantages and disadvantages so you can decide whether or not a static IP address will benefit you.
What is an IP address?
An IP address is a unique number that's used to identify your device online and allows it to communicate with all of the others on the network you can send and receive data.
What is a static IP address?
A static IP address is an IP address which doesn't change and is fixed to your connection and device.
Unless you've made the effort to procure a static IP address for your device it'll have what's known as a dynamic IP address, one that changes every time you access the internet.
Do I need a static IP address?
Although they can be useful on home broadband subscriptions, business owners will benefit the most from having a static IP address.
You'll need a static IP address if you want to:
Access your PC or laptop remotely - It's significantly easier to be able to work away from your desk with a static IP address because you won't have to go searching for a newly generated IP address everytime you want to connect.
Run a server - Having a static IP is essential if you want to run a server because others need to be able to discover and connect to it it very easily. It'll also provide you with more stability, which in turn gives you faster and more consistent speeds.
Host a website - Again, it's a good idea to have a static IP address if you want to host a web so everyone knows exactly where to find you.
Experience less downtime - A static IP address eliminates the need for those few seconds of downtime which occur while your device is searching for a new dynamic IP address. This is very important for something like a gaming server which needs to be constantly connected so everyone can play properly.
What are the disadvantages of a static IP address?
The disadvantages of having a static IP address are:
Security - If your IP address is always the same it's a lot easier for others to keep track of you which could leave you vulnerable to repeated hacking attempts. Static IP addresses can also be difficult to change, so if you are ever compromised it'll take some time for your data to become safe again.
Can be expensive - You'll find that some providers charge for switching over from a dynamic to a static IP address. There's also the cost of whatever you're running to consider, keeping a server up for example requires your device to be on all the time which could cause your home bills to skyrocket.
Not always available on home broadband - static IP addresses aren't available from all of the UK's internet providers and those that do offer them, don't always include them with all of their subscriptions.
How do I get a static IP address?
To get a static IP address you'll first need to speak to your broadband provider to see if you're able to get one with your current subscription.
As it's generally business owners who require static IP addresses, some of the UK's biggest providers including Virgin Media, BT and TalkTalk only offer them as part of the their business broadband subscription. Some like Plusnet, Zen, John Lewis and Vodafone however, have made them available to home broadband customers.
How much does a static IP address cost?
The price of a static IP address will vary from provider to provider, sometimes being included for free with business broadband subscriptions, incurring a one-off change or even adding a small extra cost to your monthly bill, so you should always use a comparison site to find the best deal.