Gigaclear drills under river to connect up Gloucestershire villages
Residents of Longney and Framilode can now access speeds of up to 1Gbps.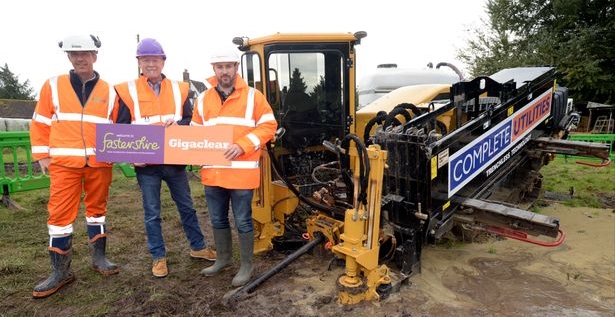 ISP Gigaclear drilled 5m below a river in Gloucestershire to provide two poorly connected villages with 1Gbps broadband.
Residents of Longney and Framilode previously had trouble accessing broadband speeds of more than 3Mbps meaning they struggled to even check emails or shop online.
The remote villages had been left out of the area's other broadband upgrades due to the fact they're surrounded by the River Severn and a canal which makes laying new cables quite tricky.
Gigaclear imported the drill as part of the ongoing Fastershire project, an initiative which aims to provide 70,000 premises across both Gloucestershire and Herefordshire with ultrafast broadband.
Engineers pushed into the soil at the nearby Elmore Back village and drilled 5m under the River Severn which allowed for fibre optic cabling to be pulled through to the other side.
All in all, some 6.5km of cabling was laid giving the 550 homes access to 1Gbps broadband that's fast enough to download a two-and-a-half-hour HD film in less than a minute.
"Families living in these two villages had given up on the possibility of a stable and efficient broadband connection after being considered too remote by other broadband companies," said Gigaclear's Peter Pentecost.
"We're proud to have gone above and beyond to get them live this week, which we're certain will revolutionise their lives."
Source: Business & Innovation magazine