Openreach moves to only selling full fibre packages in Salisbury
The BT subsidiary has constructed a new ultrafast fibre network across the city.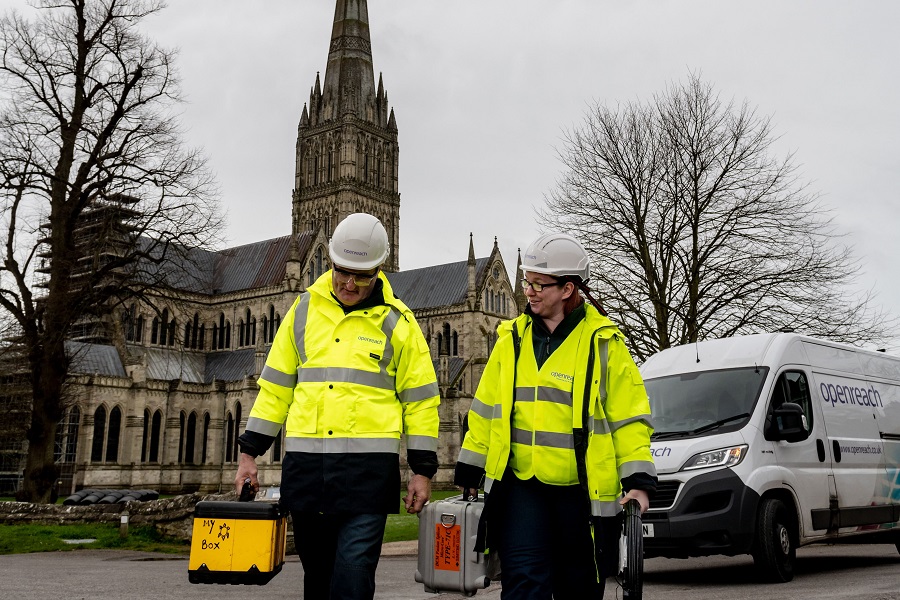 Openreach has announced that customers in Salisbury can no longer purchase copper-based home broadband and phone packages.
From 1st December, residents of the Wiltshire city will only be able to upgrade or switch to full fibre-based broadband and phone packages.
Salisbury became the first city in the UK to gain access to Openreach's new full fibre network back in June with the entire construction taking just 12 months.
Full fibre broadband is when your whole connection, from the exchange to the green street cabinet to your home consists of fibre cabling.
This allows for a significantly larger transmission of data which in turn, results in lightning-fast speeds of up to 1Gbps!
It's Openreach's aim to stop selling copper-based packages nationwide by 2023 and then retire the network completely by 2025.
Salisbury will serve as a test site for this planned copper to fibre migration so Openreach can see how it progresses.
"Salisbury is now one of the best-connected places in the UK and we want everyone in the city to benefit from our investment," said James Tappenden Openreach Fibre First director.
"Full Fibre is more reliable and faster so can help us do much more online in a more efficient way. Our new network is future-proofed so will be ready for the next wave of bandwidth hungry applications which residents and businesses will demand so will serve Salisbury well for decades to come."
Source: ISPreview