Worst connected street receives ultrafast broadband
Gigaclear has provided Green Meadows Park in Gloucestershire with access to speeds of up to 900Mb.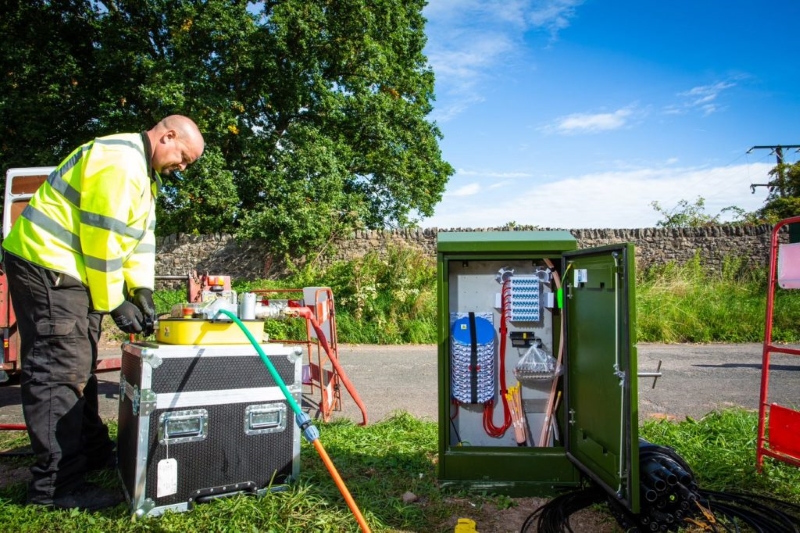 The street with the slowest broadband speeds in Britain has been connected to an ultrafast fibre-to-the-premise (FTTP) network by provider Gigaclear.
Residents of Green Meadows Park in Bamfurlong, Gloucestershire can now achieve blazingly-fast speeds of up to 900Mb, a far cry from the measly 0.14Mb they previously averaged.
At that speed, it would've taken nearly eight hours to download a 45 minute HD TV show and a staggering 21 hours to download a two hour HD film from Netflix.
380km of fibre optic cabling was laid out over the course of the 18 month project which was carried out as part of the larger Fastershire scheme's second phase.
Comparison site uSwitch published a report based on over 279,000 real-world speeds tests at the end of last year detailing the fastest and slowest streets for broadband in the UK.
While Green Meadows Park came bottom, on the opposite end of the scale sits Abdon Avenue in Birmingham which boasts a very impressive average broadband speed of 265.89Mb.
"We believe passionately in the importance of digital inclusion for all, no matter how rural their chosen home or business is," said Gigaclear's business development director Joe Frost.
"We are delighted that our network is bringing best in class broadband speeds to residents of Green Meadows Park in partnership with Fastershire."
Source: Total Telecom