Full fibre rollout begins in rural Essex
The village of Cornish Hall End will be the first to receive gigabit services.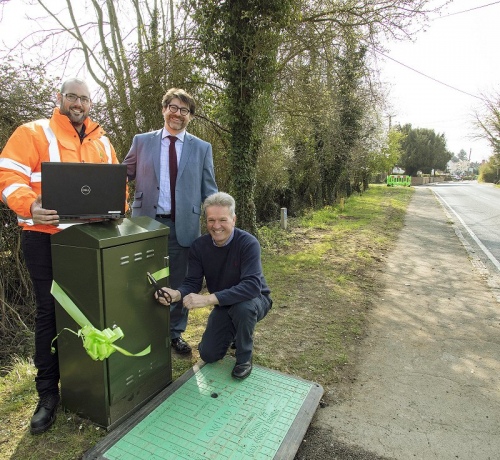 The small rural village of Cornish Hall End, Essex will be the first to benefit from County Broadband's new fibre-to-the-premise network.
Around 60 properties will soon receive a "gigabit class performance" from their broadband service.
Residents are currently only able to receive speeds of around 1Mb to 2Mb via BT Openreach's aging copper infrastructure and ADSL2+ technology.
One of the village's green street cabinets was upgraded to serve fibre-to-the-cabinet broadband but the copper portion of the line leading to residents houses was just too long for it to work properly.
The £46 million rollout is being supported by Aviva Investors. Work is due to be fully completed by the end of May 2019.
"This new network is an ambitious schedule to full fibre-enable rural properties, dramatically improving speed, bandwidth and quality," said Peter Schwier of Braintree District Council.
"It is not only needed today but future-proofs our rural communities and businesses and will enable everyone to enjoy the choice and benefits of unlimited, ultrafast broadband."
Next to benefit from the rollout will be the nearby villages of Cold Norton, Foxearth, Pentlow, Gestingthorpe, Bulmer, Stambourne and Wickham St Paul
County Broadband eventually aim to connect up 30,000 premises in poorly served areas across the East of England.
Source: ISPreview