Salisbury to receive city-wide full fibre network
Openreach's Fibre First scheme is to upgrade an entire city's infrastructure for the first time.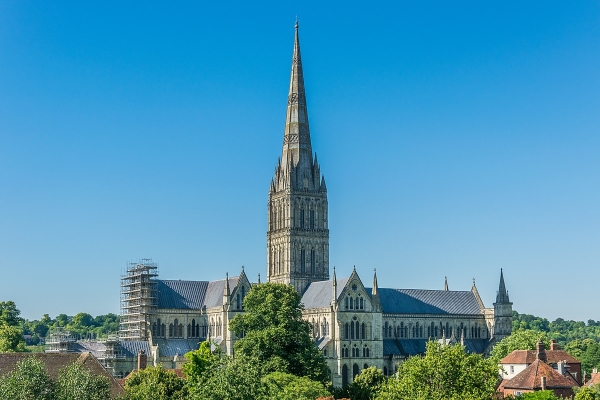 Salisbury is to become the first location in the UK to receive a city-wide full fibre broadband network as part of Openreach's Fibre First scheme.
The £8 million upgrade will be delivered by Openreach Fibre First scheme and will benefit over 20,000 homes and businesses.
Work on the project is due to begin in April 2020 and is expected to take up to a year.
For many in the UK, it's copper cables that deliver broadband to your home from the nearest green street cabinet.
A full fibre network sees all of the wiring involved replaced with higher-quality fibre cables, which are capable of transporting a larger amount of data and so provide significantly faster broadband speeds.
Although Fibre First are also working on bringing a full fibre service to areas of Leeds, Manchester and Birmingham, this marks the first time they've attempted to cover a whole city.
"For Salisbury's homes, shops, GP surgeries and schools, it will mean fewer broadband faults, faster connections, and a consistent reliable network that will serve the city for decades to come," said Clive Selley, Chief Executive of Openreach,
"From home-working to healthcare, digital trade to entertainment, the possibilities that a full fibre network can bring are almost limitless."
4% of the UK currently has access to full fibre broadband.
Openreach's goal is to bring ultra-fast broadband to 3 million premises by the end of 2020 at a cost of around £1.2 billion.
Source: This is Money