Virgin Media begins rollout of gigabit home broadband
The provider's Gig1 Fibre package boasts an average download speed of 1,104Mbps at peak times.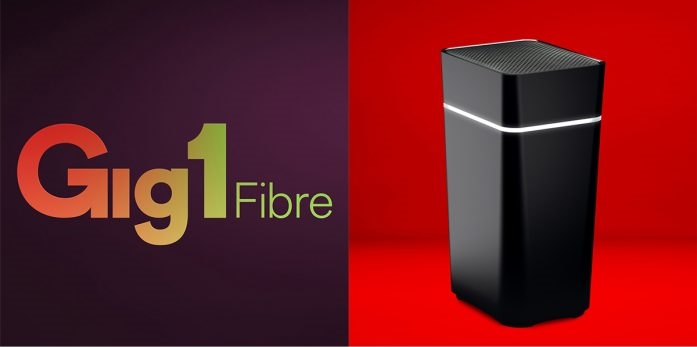 Virgin Media has today launched its new gigabit home broadband package.
Gig1 Fibre, which the provider are calling "the UK's fastest home broadband" is now available to over 100,000 homes across Southampton
They claim that its able to achieve a lightning-fast average download speed of 1,104Mbps during peak times with a similarly impressive upload speed of 52Mbps.
That's fast enough to download an Ultra HD 4K film in less than three minutes and a Playstation 4 game in just six and a half, compared to nearly 2 hours on the UK's average connection.
Both new and existing Virgin Media customers are eligible to purchase Gig1 Fibre as either standalone broadband or bundled in with TV and Phone.
The brand-new Virgin Media Hub 4 router accompanies the package which is powered by the Intel Puma 7 chipset.
A nationwide rollout is set to continue over the coming months and years with 15 million premises set to be connected up by the end of 2021.
The next city to receive the service will be announced shortly.
"By launching our hyperfast Gig1 services in Southampton today, we're marking the start of next-generation gigabit connectivity across our entire network at a speed and scale unmatched by anyone else," says Jeff Dodds, Virgin Media's Chief Operating Officer.
"This service is more than 20 times faster than the UK's average broadband speed, meaning that households can do everything they want to do online, at the same time, without delay and are well set for whatever comes next."
Source: Inside CI