Vodafone and BT strike deal for ultrafast broadband
Vodafone will use Openreach's network to provide those in Birmingham, Bristol and Liverpool with its Gigafast packages.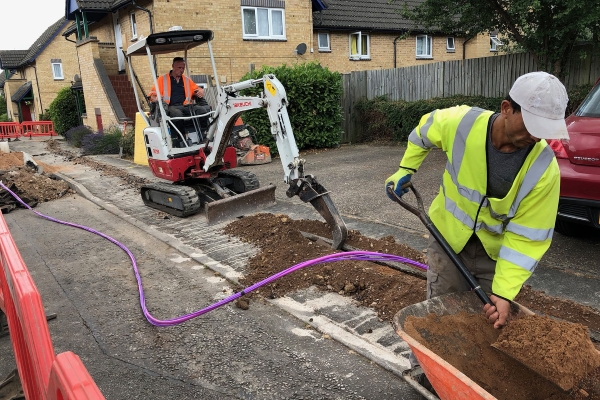 Vodafone has reached a deal with BT over the use of its Openreach network in the provision of ultrafast broadband.
From Spring 2020, the provider will be permitted to use the Openreach network to supply customers in Birmingham, Bristol and Liverpool with its Gigafast broadband packages.
Three Gigafast packages are currently on offer boasting average speeds of up to 100Mbps, 500Mbps and a blisteringly fast 900Mbps.
It's not yet clear which order the expansion will occur in or which areas will be targeted first.
By mid-2021, it's hoped that these services will be available to 500,000 different premises across the three cities.
While there currently aren't any plans in place to move beyond this initial expansion, their agreement does include the option for further phases down the line.
With the addition of Birmingham, Bristol and Liverpool, Vodafone is now currently live or planned in 15 towns or cities.
These include Aberdeen, Bournemouth, Coventry, Huddersfield, Milton Keynes, Peterborough and Stirling with more locations to follow soon.
"Vodafone is committed to a full-fibre future and to creating the infrastructure Britain needs to compete and win in the digital era," said Nick Jeffery, Vodafone UK Chief Executive Officer.
"This initiative with Openreach builds on our existing commitments with CityFibre and underlines our belief in the power of digital technology to connect people for a better future and unlock economic growth for the UK."
Source: Mobile Europe