Swish Fibre announces new locations for fibre rollout
A further 22 towns across the Home Counties will receive access to the 10Gbps capable network.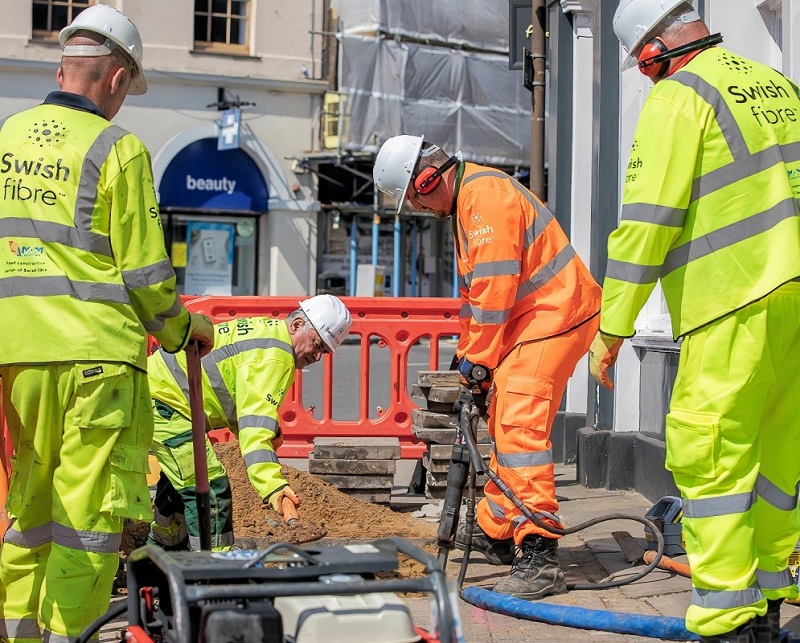 London-based ISP Swish Fibre has unveiled the 22 additional towns which will be included in the expansion of its fibre-to-the-premise (FFTP) network.
Households in Alton, Buckingham, Marlborough, Sevenoaks, Uckfield and many more across the Home Counties (those surrounding London) will be connected up to this network over the next couple of years which is capable of offering speeds of up to 10Gbps.
They join the 11 others, including Marlow, Beaconsfield and Hazelmere, which were originally announced as being part of the rollout in December last year.
The very first stages of this project are nearing completion as service is due to go live for the first customers in Marlow in July 2020.
Work is now beginning in Gerrad's Cross and is expected to start in Beaconsfield by Autumn 2020.
It's Swish Fibre's hope to have their service live in ten of these towns by June 2021 with the overall aim to cover 250,000 premises.
"We're thrilled to announce our wider rollout plans today, which brings the first phase of full-fibre rollout up to a quarter of a million properties covered in the Home Counties," said CEO of Swish Fibre Brice Yharrassarry.
Source: Total Telecom