Virgin Media expands gigabit footprint by another million properties
The ISP has overtaken BT's Openreach to become the UK's largest ultrafast provider.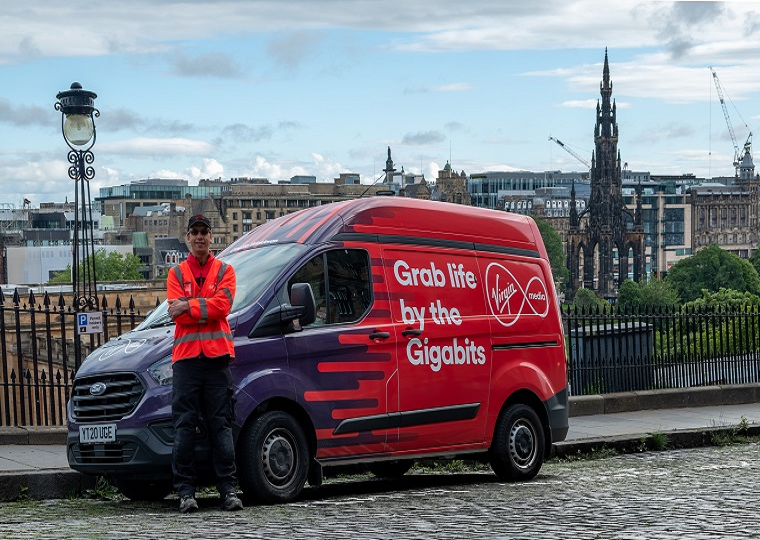 Virgin Media has announced that they've connected up another million properties in the UK to their gigabit network.
The network was recently rolled out across Glasgow, Leeds and Bradford which brought the total number of Virgin Media customers that have access to gigabit speeds up to 3.6 million.
This equates to one quarter of the ISP's entire footprint and means that they've now overtaken BT's Openreach to become the UK's biggest ultrafast provider.
The average broadband speed achieved on Virgin's gigabit network is an impressive 1,140Mbps.
"We're proudly leading the charge to make the UK faster by offering our gigabit connectivity to more homes than any other provider," said the CEO of Virgin Media Lutz Schüler.
"Providing next-generation connectivity across the country is a mission that is increasingly important as the role of our services to everyday lives and the economy has never been clearer."
"We'll be connecting more cities to our gigabit network this year at a speed and scale unmatched by anyone else."
It's Virgin's aim to make their entire network, so around 15 million homes, gigabit capable by the end of 2021.
More cities are to be connected up to Virgin gigabit network in the coming months but it's not clear which ones these will be.
Source: TechRadar